2,5-Diketopiperazine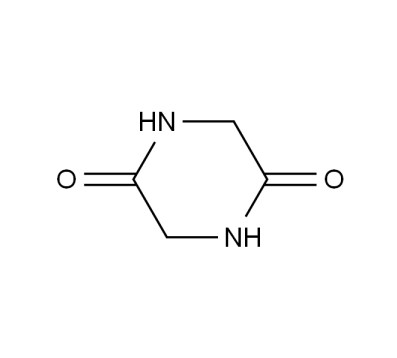 Chinese name: 甘氨酸酐
Foreign name: 2,5-Diketopiperazine.
Aliases: 2,5-piperazinedione, glycine anhydride, anhydrous glycine amino acid, diazacyclodione
CAS Registry Number: 106-57-0
1. Properties: white to off-white solid.
2. Content: ≥99%.
3. Ignition residue: ≤0.2%.
4. Moisture: ≤0.5%
Storage method
Sealed, cool and dry place.
Main use
Used as a biochemical reagent. Glycylglycine can be obtained by hydrolysis with alkali, acid or hot water.